As part of the DiverLog project, red-throated divers will be captured in their main distribution area in the German North Sea (west of the North Frisian Islands) and equipped with dataloggers to track the birds' movements in the wintering area and during migration as well as breeding season.
Between March and May, red-throated divers will be captured from a rigid inflatable boat (RIB) in the North Sea using the night lightning technique (with a handnet and a spotlight). A research vessel will transport the catching crew and the RIB to the catching area. During captures, the research vessel will remain close to the RIB at a distance of approximately two nautical miles to ensure the safety of the operations, but also to avoid scaring away the red-throated divers. The captures will be conducted during dark nights with new moon phase.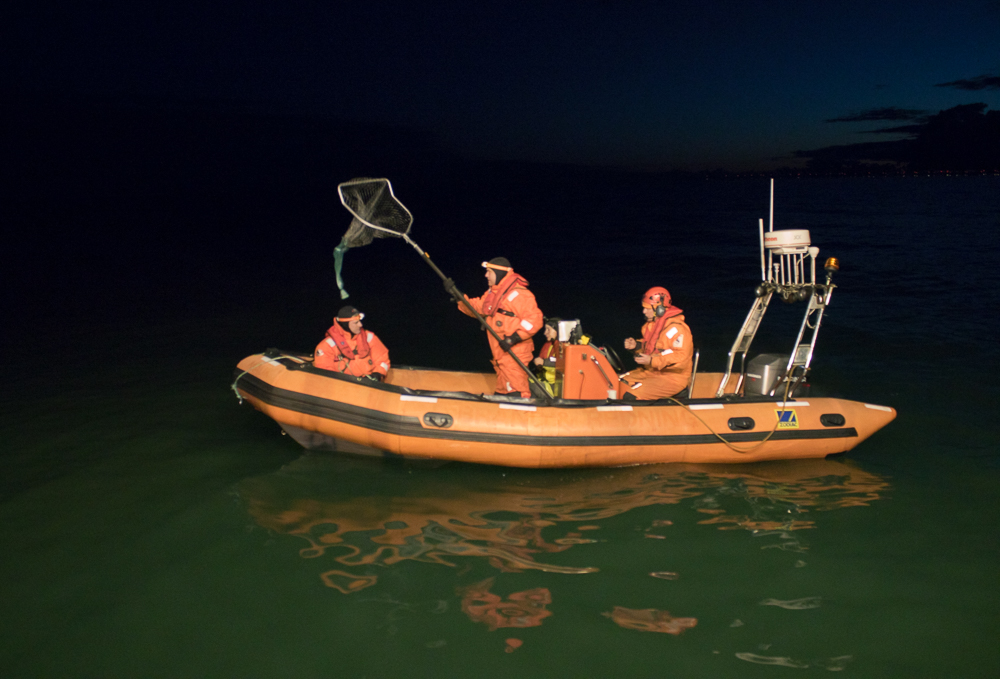 When a red-throated diver is caught, the bird will be taken to the research vessel. There, the animals will be received by a veterinarian and kept in padded and well-ventilated transport boxes in a quiet place. The DiverLog project will use newly developed external and implanted data loggers. The loggers provide accurate position information allowing us to study detailed movement patterns of the individuals. Diving activity is recorded via a pressure sensor that measures every second. The surgery procedure follows a logger implanting technique from the USGS Patuxent-Wildlife Research Center (Maryland, USA). Surgeries will be performed by a licensed and experienced wildlife veterinarian who has already successfully performed implantations during the previous DIVER project. Smaller loggers will be attached on the back of the birds.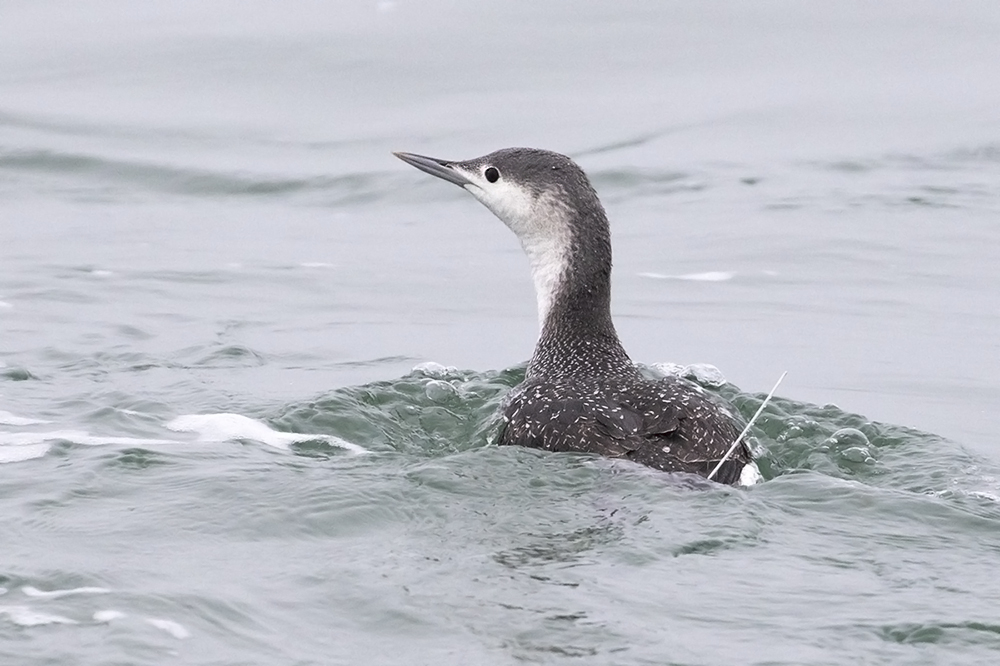 After being tagged, red-throated divers will be released as close as possible to the site where they have been caught. The previous project DIVER (2015-2017) showed that the method is well-suited for catching red-throated divers.