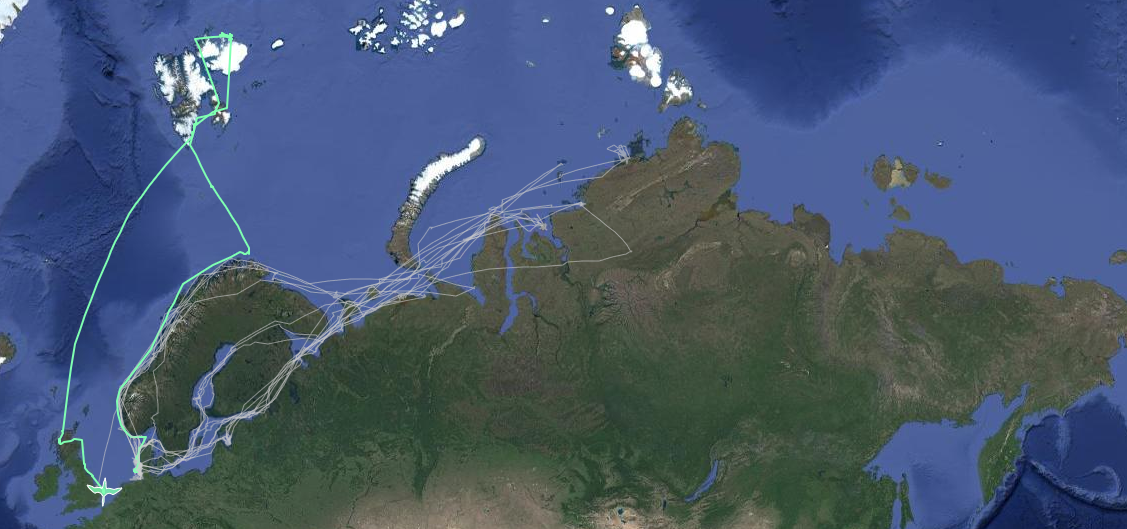 The first red-throated divers are back from their Arctic breeding grounds!
The breeding season of the red-throated divers is over and just in time for the beginning of autumn the birds come back from their northern, Arctic breeding grounds.
3 red-throated divers are already back in the German or Danish North Sea. While 2 of these individuals have spent their summer in Norway, 1 of the birds was tracked all the way to Russia. 3 other birds are still on their way back from their Russian breeding grounds and are currently making a stopover in the Bay of Riga.
1 red-throated diver male (ID #52) flew all the way to the northern tip of Svalbard for the summer and is currently south-east off the coast of England!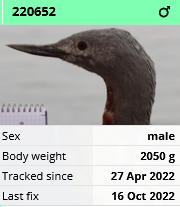 It's exciting to wait and see from which other breeding areas the remaining red-throated divers will return from within the next weeks!